You are probably curious as to why the man's name, whose story this is written about, is not capitalized. In nicholas's words, "we tend to put the self above." He questions if that is what we should be doing, and one way of identifying is by being equal with all, which he feels also requires him not needing to capitalize his name. One of his favorite writers, bell hooks does not capitalize her name, either.
Born and raised in Omaha, Nebraska, nicholas bell grew up like any other Midwesterner. He was drawn to the written and spoken word which led him to study poetry at University of Nebraska (go cornhuskers!) in Lincoln. He proceeded to acquire an MFA in poetry from Queens University in Charlotte, North Carolina.
Throughout his life, nicholas has felt especially lucky with his CF and general health. Due to having milder symptoms until adulthood, he never felt the need to tell people about his illness. "It's a really hard disease to explain," especially when people go straight to WebMD to learn more. When he was 6 months old, his mom worked a job taking baby pictures. She was at a hospital when she saw a poster that said something along the lines of "kiss your baby's head – if they taste salty, then get them tested for CF." She went home and did just that which prompted nicholas to get tested. This sign was much less threatening than that of the Northern European folklore saying, "Woe to that child which when kissed on the forehead tastes salty. He is bewitched and must die."

Most of nicholas's life has been energetic until his college years. He didn't do his treatments for a while with the desire to just be "normal". This continued pretty far into his adult life until he turned 28 and realized that he needed to do a better job of taking care of himself. In 2016, he had a significant setback – a near death experience. He had severe hemoptysis, the coughing up of blood or stained mucous, and was hospitalized. When he went in, he did a CT scan, then bronchoscopy and was told by the medical professionals that they would sedate him to find where the bleeding was coming from and then he'll wake up 10 minutes later. It wasn't until 5 days later that he actually awoke. He was completely shocked and with all of that happening, he developed a clot in his femoral artery that needed to be cleared out through surgery. It took 3 surgeries to stop the bleeding in his lungs on top of that. After all of this, he was placed on the transplant list. He admitted that this was an eye-opening experience for him and even prior to this incident, he was trying to buckle down on his treatments. Per the doctor's request, he obliged to doing his regimen twice a day and he even did it 3 times a day which significantly improved his health. Before the bleed, he had 25% FEV1 lung function, but after, it doubled to 50%, but has not increased since.

In the last two years, things balanced out for him aside from this past summer where he became really sick, again, in July. He has not been able to right the ship since and became even sicker in October in which he went on antibiotics and a round of IVs for 21 days instead of the standard 14 days.

nicholas claims that his cystic fibrosis has made him more resilient. He lives by a mantra from one of his friends who is Buddhist, "run towards your obstacles." He explains that instead of ignoring or not acknowledging the setback, you need to take things head on. For him, it has worked. The adversity that he faced in his "CF world" helped minimize other adversity that he experiences in his "normal world". He feels that it doesn't seem as tough to deal with. Like others with CF, one of the larger sacrifices that he made was socially. He wasn't able to travel to attend a lot of his friends' weddings due to being on oxygen. He emphasized that he always sees other CFers talking about how tough it is to make plans, "but you want to be included in a friend's plans even though you know you might have to say no later." While CF is a mental battle, it's a financial battle, too. "Adapting to new norms when our health drops and then just simply being able to afford everything and find adequate insurance is another huge hurdle."

Outside of his CF world, he has his "normal" world. Through the powers of modern online dating, he met his wife, Kristin. They settled down in Nebraska and nicholas recounted the sweet story of the surprise wedding that she threw for him. Due to financial setbacks, they were going to stick to a courthouse marriage and a few years down the road, host a reception. Kristin sent him along to grab lunch with his mother when his photographer friend interrupted the meal to hand him a letter from Kristin to go to a park nearby where all his friends and family were waiting for him! Two of nicholas's friends flew in from out of state and co-officiated the wedding in true writer style – with a poem. The house where the ceremony was held backed up to a golf course, so their first dance was on the green along with his chance to officially "tee off" the next chapter of his life with a golf ball and club which he swung into the distance. Their goal is to make it to fifty years. They're already two years in and well on their way!
nicholas identifies as an animal lover, a writer and he loves to cook. He plays the saxophone to strengthen his lungs, enjoys hiking and hitting the gym as much as possible. Despite his studies, there is a quote that better explains why he feels that a poet should not call himself a poet. "Being a poet is so marvelous an accomplishment that it would be boasting to say it of oneself." He has 3 dogs of his own and a cat, and a beautiful wife who he admires greatly.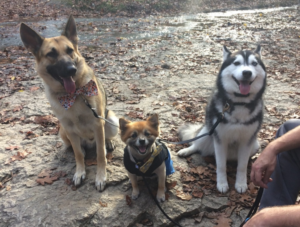 To his great fortune, nicholas is extremely passionate about his job and is determined to continue his current path until retirement. He works for a non-profit called Nebraska's Writer's Collective; they teach and promote poetry and spoken word throughout the region. A part of his job includes hosting a poetry festival that started in Chicago called "Louder Than a Bomb" which has since spread to other cities and states. It's an annual competition where teams compete. He's extremely proud of having created a youth slam where any student can come and listen or speak. It's an open forum that provides a wholesome outlet for anyone interested in expanding their reading and writing skills. He even goes to prisons and teaches about creative writing, and they also have a competitive poetry slam there, too. In the future, nicholas wants to follow in Fran Kaye's footsteps. She is his mentor, a woman with 25 years of experience in the prison system that inspired him to venture into his current career field.

Aside from his incredible accomplishments with his non-profit work, nicholas says one of his proudest moments of the year was speaking at the Rimington Trophy Awards: a prestigious award given to someone who is the best football center. It's delivered by Dave Rimington, a renown assistant football coach, and is part of the Boomer Esiason Foundation. Being a fan of football and having even coached himself, he felt honored to speak to bring further awareness about the work that he is doing in the prison system. That in combination with the fact that they just pulled off their first poetry slam at a prison, in Omaha, which has been a longer goal dating back to 2008, was amazing. There was a lot of community involvement from his poet friends, his wife and others who contributed and saw the fruits of his labor.

The two worlds that nicholas lives in run parallel to each other yet they intertwine. nicholas says that he is "cautiously optimistic" about the future of CF because the community has repeatedly been let down, whether it is drugs not making it to market as planned or not even passing in some countries. It is hard to stay hopeful, but hope is all that they have. Overall, he has the security and a community that motivates and inspires him daily which is enough for him.
Learn more about nicholas's non-profit here: 
http://newriters.org/
Instagram: @breathe__with__me – two underscores each between the words
Facebook: https://www.facebook.com/nicholas.bell.167
Video done by local paper about his CF journey: https://vimeo.com/172780839
Youtube Channel: https://www.youtube.com/channel/UCEhoheayQgTqXbEd8hPgeZQ