"I cannot stop talking about what I believe in because I know the 'why' behind it"
Hannah comes across as a go-getter who takes advantage of any and every opportunity for growth. "I've been often described as 'spunky'," Hannah informs us. "Spunky" is only one of the words to describe the star of cystic fibrosis awareness YouTube channel 'A Healthy Han', which was inaugurated with a video of her victoriously pulling out her own PICC line (a thin tube inserted in the arm to administer drugs). From eight years of competitive dance in grade school to becoming the public relations officer of Groove (performance drums club) in college, Hannah is always seeking out novel ways to express her creativity. She describes her independent and determined attitude best herself: "If you want to learn something… you can just teach it to yourself".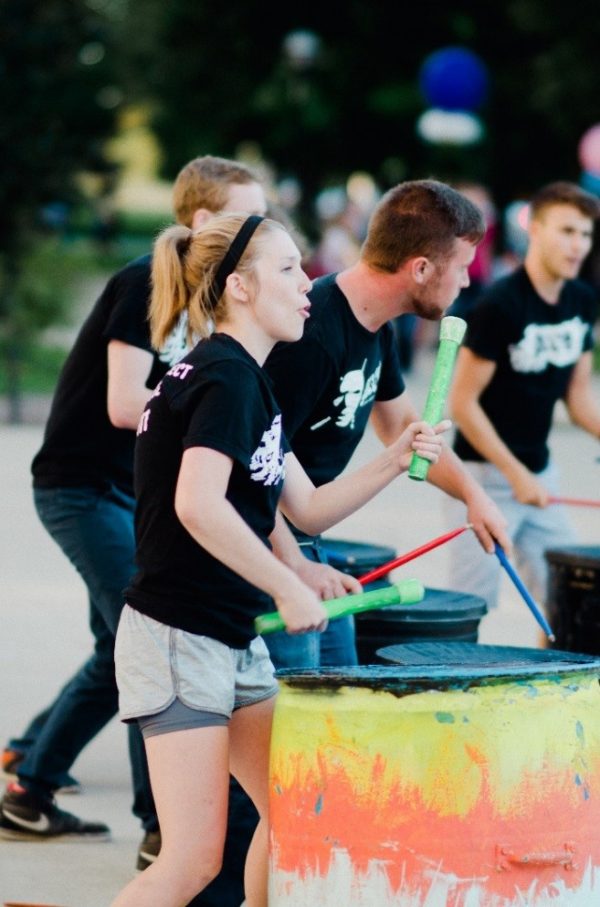 Hannah views her life through tinged lenses and explains the stages of her life to us through colors. She describes her second half of high school as clouded with blue and ambiguous grey. Blue represents her sadness surrounding the death of her two best friends Alex and Ilene, both of whom lost the battle with cystic fibrosis at ages 18 and 16, respectively. Before tragedy struck, Hannah, Alex and Ilene were the "three musketeers" of Bronson Methodist Hospital. Alex shared the same birthday as Hannah and was exactly one year older than Hannah when she passed in April 2013. Less than two months later in June 2013, Ilene celebrated her birthday pain-free and with a smile. Unfortunately, Ilene's health condition plummeted and she passed away just days later while Hannah watched, backed up against the wall.
The grey reflects the uneasiness of feeling a loss of control over fate. This emotion has also motivated Hannah to fight. "It was one of the most surreal experiences of my life. It has completely shaped who I am today, just seeing how fast cystic fibrosis can take a young person and how up in the air being alive is for anybody," Hannah tells us. The defining moment of her personality came after that when she decided to start truly speaking up about cystic fibrosis. She explains, "I cannot stop talking about what I believe in because I know the 'why' behind it": to spread the importance of valuing every living moment.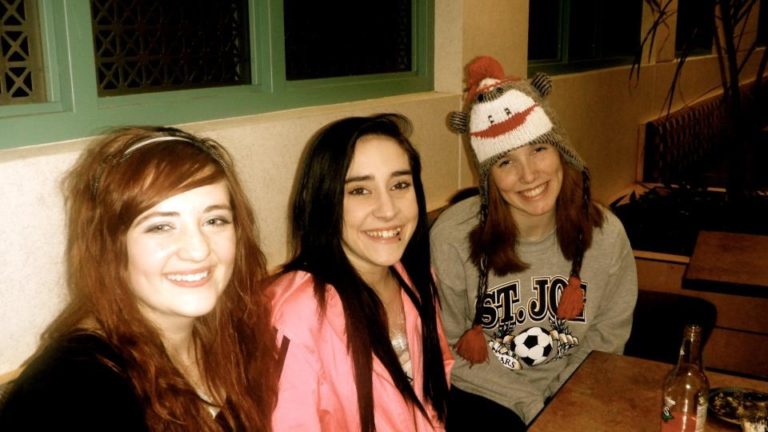 During this time, a vibrant purple, the awareness color for cystic fibrosis, flooded her consciousness and colored every major milestone she celebrated. It was around this time in her life that she started her 'A Healthy Han' YouTube channel to raise awareness of cystic fibrosis. On her platform, Hannah talks about her losses and victories with CF with detailed storytelling, humor and advice. She strives to deliver hope in all her videos.
Hannah's current life in college is awash with shades of light green and yellow. "Green is a color that expresses the world of possibility, it feels open and hopeful," she explains. She has developed her spirituality; she meditates; she has become a vegan. Hannah tells us about how she loves to teach herself new skills and put them to use. From exploring her position as public relations officer with Groove, she has made indestructible friendships and developed skills, such as graphic design and outreach, that she utilizes in her marketing internship this summer. She confides, "I never thought that anyone would want to hire me because I get sick so often. [My internship] makes the future feel like a place where more things can happen for me than I previously assumed: and that feels green".
Hannah makes a point to go outside into the sun every day, direct her thoughts and body towards positive, radiant light. "I am actively turning towards the sun." Hannah inspires everyone in her life, the CF community, anyone who watches her videos to actively seek happiness.
You can follow Hannah Buck here:
 Website: ahealthyhan.com
Facebook: facebook.com/ahealthyhan
Instagram: @ahealthyhan
Twitter: @ahealthyhan
YouTube:
@ahealthyhan
@stayingsalty65